NORWELD ALUMINIUM FABRICATION AND REPAIRS
WELCOME TO NORWELD ALUMINIUM
Specialising in Aluminium Fabrication, Repairs and Fittings, Norweld can do most projects you need. Located at 9 Ogden St, Cairns, we can do projects locally, or we can ship Australia wide. 
Call 1300 302 899, or email sales@norweld.com.au and talk to one of our Sales staff for a quote!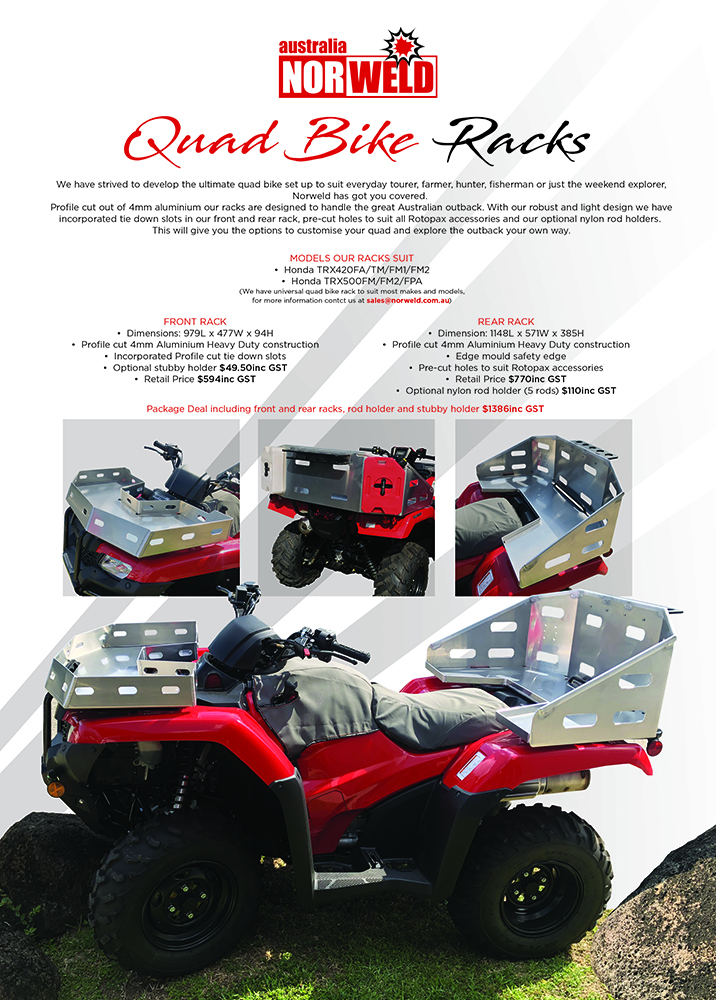 HARDWARE FOR THE TRADE OR DIY
We stock a broad range of hardware options for a wide range of applications across many fields. From a replacement weld on hinge, to upgraded stainless steel latches on your toolbox- chances are we have something to help with your projects
FABRICATIONS AND REPAIRS
We can fabricate a broad range of Aluminium products, from Ramps for your Bobcat, to a Full Grandstand for a school show or football game. We also do repairs to a wide variety of products
ALUMINIUM FITTINGS
We do all sorts of aluminium fittings, from Cleats, Inspection Ports, to Deck Fillers and Fuel Caps. 
WE PROMISE:
FAST AND EFFICIENT SERVICE
When we guarantee you a time, you can be assured you will receive priority service.
And of course, there's the well-known NORWELD pledge of :
UNCONDITIONAL GUARANTEE FOR LIFE AGAINST FAULTY WORKMANSHIP